Here in the Canary Islands and La Gomera, we are working hard to provide our visitors with the highest level of safety, hygiene and quality during their holiday, despite the difficult situation of Coronavirus / Covid-19.
Go to the Corona overview page
Luckily, currently we are in the fortunate position to have the lowest incident of the epidemic in Spain.
Our apartments and studios of Apartamentos Mesa, as well as the large holiday flat Vivienda Sara and holiday home Casa las Dunas are open and can be booked for your dream holiday in Valle Gran Rey on La Gomera.
We look forward to welcoming you to our beautiful accommodations.
Cleaning and Disinfection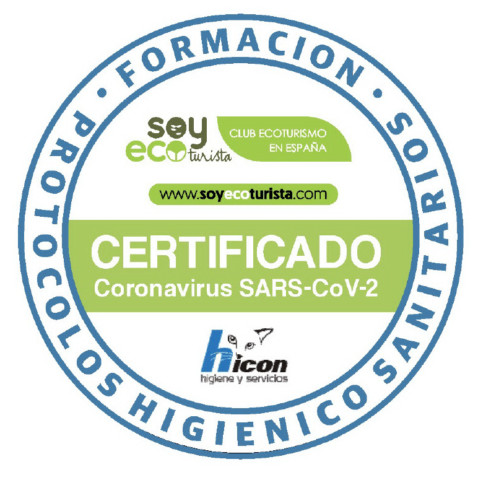 In order for you to feel comfortable in our holiday accommodations, we attach great importance to the cleaning and correct disinfection of the apartments, studios and the holiday home.
When cleaning our holiday accommodations, we comply with all the necessary disinfection measures based on the recommendations of the World Health Organisation (WHO) and the Spanish Ministry of Health.
For disinfection to protect against the spread of Corona / Covid-19 we use the following cleaning products:
Viricitol (viricidal disinfectant with 70% alcohol)
Chlorine cleaner Lejía (Recommended quantity 20 ml in 1 litre of water)
Here you will find important information to help you plan your trip to La Gomera on the Canary Islands and avoid unpleasant surprises, so that your holiday with us is stress-free and unforgettable.
Carefree holidays on La Gomera
Nothing stands in the way of a relaxed and happy holiday in Valle Gran Rey. Despite the situation of Coronavirus / Covid-19, the island of La Gomera offers all amenities as usual.
All restaurants, bars and cafés are open, not only in Valle Gran Rey but also in other places on La Gomera, so you won't miss any of the typical Gomeran delicacies during your holiday.
The island's beaches are open without restrictions and you enjoy popular activities as always. Activities such as hiking or cycling can easily be done on the island and, if the appropriate safety measures are respected, these activities can also be done in groups. You can go on your own or book guided tours, the providing local companies are waiting for you.
Of course, you can also enjoy boat trips. Whale watching tours are offered, as well as tours to the north coast to the natural monument Los Organos, depending on the coastal weather. For more information about the different boat tours, please contact us upfront or during your stay.
Info on current travel conditions for Canary Islands due to Corona / Covid-19